Enjoy our photos while this page under construction.
We take your floor care to heart.
Stripping the old wax off the floor using a black pad.
This is the 'before' photo of a dirty floor.
"Wow!" This is the 'after' photo.
Here is a 300 rpm machine at work using a black pad.
Rinsing the floor is a step after stripping.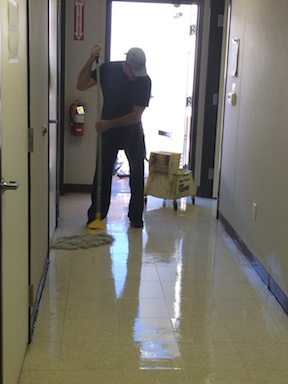 Call us at 520-722-6776 or email desertcleaningtucson@gmail.com with your questions.
The strata grit brush that we use does a fantasic job scrubbing the floors.